Meet Screen Generator, five free Premiere Pro motion graphics templates that create custom displays without the need for plugins or After Effects.
This collection has long been in the works and was honestly not possible until the latest version 15 of Premiere Pro CC. With the media replacement tools, you can now put your own images and footage into Premiere Pro motion graphics templates.
We are still developing a much larger and more in-depth version of this template, so be sure to share you feedback with us.
Let's us show you how it works.
---
Download Screen Generator
You can download our free template over on the PremiumBeat blog. Screen Generator is only compatible with the latest version of Adobe Premiere Pro CC. Not compatible with Premiere Rush.
You may be prompted to install After Effects, but you will not need to open it to use the template. If your Adobe CC subscription does not include Ae, you can install the trial version and this template will still work in Premiere Pro.
---
How to Use Screen Generator in Premiere Pro
Download the FREE templates, unzip the folder, and install the .MOGRT files in your Premiere Pro Essential Graphics folder. You can import them individually, or you can setup a local library that will reference the files on your machine. Check out the tutorial above for all the details.
1. Download and Unzip The Folder
After downloading the file above, unzip the folder in your Downloads folder.
2. Open Premiere Pro Essential Graphics Panel
Inside of Premiere Pro, open the Essential Graphics Panel. If you can't find the panel, go to Window > Essential Graphics.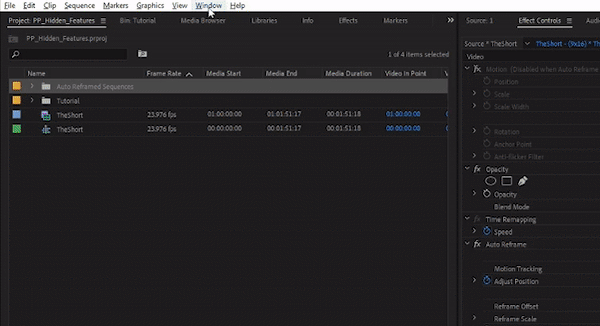 3. Add the FREE Screen Generator templates to your library
At the bottom of your Essential Graphics panel, click on the "Install Motion Graphics template" icon in the bottom right corner. Navigate to your download and select the MOGRT file. You may need to install them one at a time.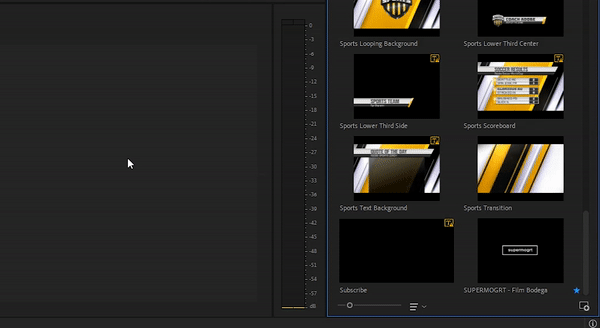 4. Drag and drop the template onto your Premiere Pro timeline
Add the Screen Generator to your timeline. The template is designed for HD 1080p timelines.
5. Replace Screenshots with Images or Videos
Open the Edit tab in the Essential Graphics panel. Click the hamburger icon and select Replace from Explorer. Navigate to the images or footage you want to use in the template. We recommend using 1920×1080 content for the best results.
5. Customize Settings
In the edit tab, you can adjust the Screen Options, Camera Options, Style Options, and Color Correct your footage. The camera animations are set and fixed, but you can scale your footage and add pixelization or glow to customize the look of the animated screen. .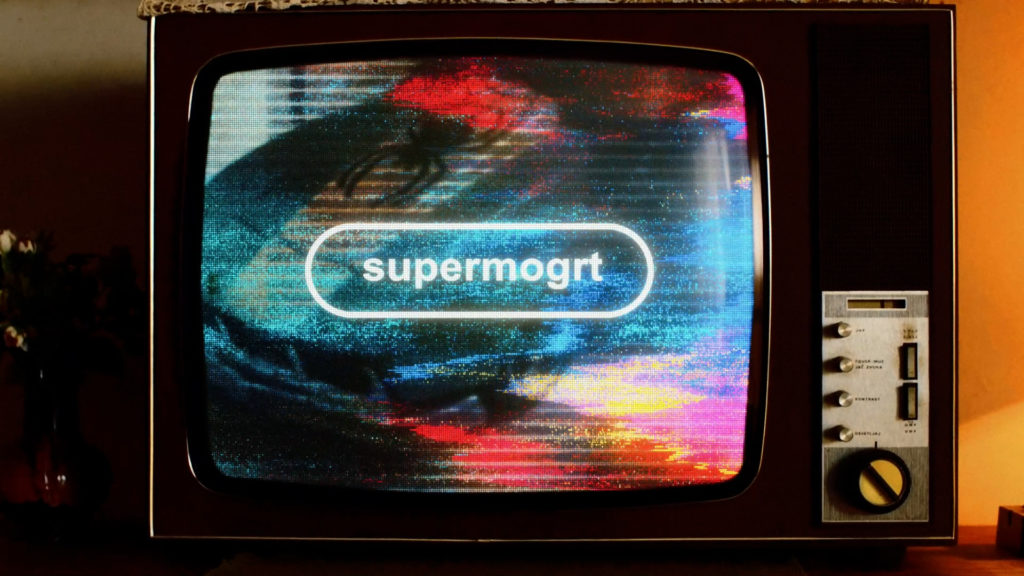 SuperMOGRT | Premiere Pro Animated Title Template